Company
Company
We are a multi-brand workshop in Valladolid, dedicated to comprehensive car repair, arranged with the main insurance companies. Our repair center guarantees quality in accident repairs, for any make of automobile. We have more than 30 years of experience as a mechanical workshop and the best specialized technicians to advise you throughout the entire process of repairing your car. Our clients receive close and personalized attention with all the guarantees and the utmost professionalism.
+30
años de experiencia y el equipo humano más especializado
+2.000m²
de instalaciones, completamente equipadas con la última tecnología a su disposición
garantía
en nuestros trabajos de pintura
multimarca
Taller mecánico multimarca en Valladolid, concertado con las principales compañías de seguros
We have facilities of more than 2,000 m2 equipped with the latest technology. We use the latest and highest quality products that guarantee efficient work and a perfect finish so that your car is like new again.
We also offer sheet metal / painting services in Valladolid. The sheet metal services we offer include: full body repair, quick service for small repairs, window replacement, bumper repair, replacement of parts and all kinds of finishes.
Regarding the repair of car paint, we give a finish guarantee that ensures an impeccable finish. We also do the painting of loose parts. For this we use the latest color technology, as well as water-based paints that are more respectful of the environment.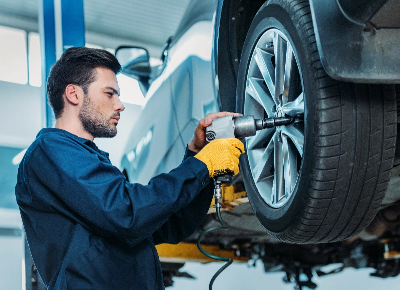 For mechanical and electrical repairs we offer multiple solutions:
Comprehensive repair of the engine, cylinder heads, tire change, diagnosis and electrical repair station, distributions, water pumps and radiators, clutches, transmissions, steering, suspension and damping, brakes, exhaust pipes… everything you need to leave your vehicle in perfect state.
For your peace of mind in the management of a claim, we take care of all the paperwork with your insurance and advise you on all the steps to follow.
We carry out the photo and video inspection service that speeds up the times when it comes to diagnosing damage and repairing the vehicle.
As we know how important your time is, and for your comfort, our multi-brand workshop in Valladolid puts our replacement vehicles at your disposal (according to availability) so that you don't run out of a car while yours is being repaired.
Finally, we also have our Plastic Repair Center which, with the most up-to-date methods, allows us to recover plastic parts, obtaining excellent results.
Talleres Carmelo, your impeccable vehicle in the shortest possible time.